Advantages of Quartz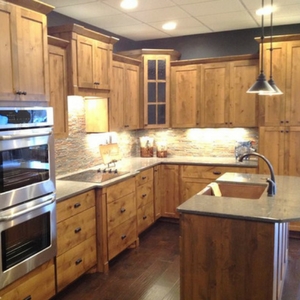 Are you looking to add a new countertop to your kitchen or bathroom? Be sure to visit River City Carpet One in Red Wing, MN to check out our new selection of quartz countertops. Why is quartz such a great countertop option? Read on to find out!
Quartz countertops are made almost exclusively from natural materials, so they certainly seem to offer one-of-a-kind looks. In fact, quartz countertops look very much like granite countertops. But, unlike granite, quartz is infused with extra materials, so there are even more design options available.
Choosing quartz is therefore a great way to add your own unique style and personality to your kitchen setting.
When it comes to durability, quartz is definitely one of the best countertop options. Because it's infused with extra materials, quartz is more durable than granite. It will not chip or crack, and it will also resist spills and stains without any special treatments. At the same time, quartz will not absorb moisture, so harmful bacteria will not be an issue.
Given this premium durability, quartz countertops are relatively easy to maintain. They, for example, never need to be resealed or polished. For the most part, only routine wiping of the surface is required to keep your quartz countertop looking as good as new.
We proudly offer quartz countertops from brands such as Cambria. Visit our Cambria page to learn more.